Redesign of popular food and travel blog
Client: The Glutton's Digest
Completed: April 2013
Sometimes you're lucky enough to work on a project that feels very personal to you. For me, redesigning this food and travel blog was just that. Not only was I able to create a much cleaner and attractive layout, but it also gave me the perfect opportunity to implement interesting and fun features for this globetrotting gourmand's site.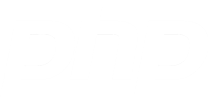 The Glutton's Digest started out as personal foodie blog but its content quickly matured to something that garnered a constantly growing audience. In order to cater a better experience, the site was in need of a upgrade from its Blogger-style design.
A WordPress theme was tailored to fit the needs of the new design. This included built-in geotagging that resulted in easily configurable Google Maps being shown with the content. The site's navigation structure was also updated so that visitors could easily find posts by type or location.
Aside from the web design work, I also helped design the new logo and retouched several of the photographs used. Post-launch, I worked on SEO and general maintenance, as well as providing translations for some of their articles.