Design of elegant website for author's book launch
Client: Michael Gordon Bennett
Completed: March 2015
When Michael entrusted the design of his new site to me he basically had one word in mind: elegant. It was a fun challenge finding the right design and layout to feature both his new book and himself as an author. In the end, we settled on a design that complemented the book's color scheme but also led visitors to learn more about Michael and how to reach him.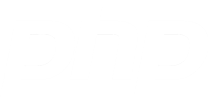 Michael's site is built on WordPress and features a clean and simple layout that highlights his work. As he is active on social media, a custom solution was implemented to display his latest Tweets on the homepage in a way that wouldn't impact the site's design.
Shortly after delivery of the site, I was asked to redesign the logo for his company, Bennett Global Entertainment. Regular maintenance work continues to be provided to ensure that everything operates smoothly.